Appleby & Shaw offers high quality ladies & childrens clothing and accessories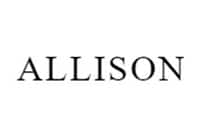 Allison is a modern womenswear brand that is dedicated in making women feel and look beautiful.
Allison is a family owned company founded in 1991. It is based in Cyprus, at Limassol town, a nice, small, yet modern city by the sea. All areas of design, production and logistics are under the direct control of Michael and Maria.
Every season Allison fashion, explores the trends, visits the premium international fashion fairs for materials and creates unique collections for daytime, work, party and special occasion.
They offer a stylish range of clothing in sizes 10-28 designed to flatter the curvy figure and make every woman confident and happy. Allison offers a variety of coordinates with a strong focus on dresses.